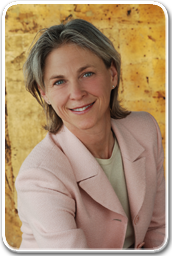 EDUCATION
University of New Mexico, Albuquerque, New Mexico

School of Law: J.D., May 2007
Thirty credit hours in Spanish and Russian, 1994-1997
Carnegie Mellon University, Pittsburgh Pennsylvania
PhD Materials Science and Engineering, 1991
Master of Engineering, Materials Science and Engineering, 1987
The Ohio State University, Columbus, Ohio
BS Metallurgical Engineering, 1982. Cum Laude
BS Mathematics Education, 1979
EXPERIENCE
Legal
Peacock, Myers, P.C. Albuquerque, NM. Law Clerk, Dec 2004 to May 2007; Associate Attorney May 2007 to present. specialization in intellectual property law.
Science, Technology, and Education
Los Alamos National Laboratory, Los Alamos, New Mexico; Q Clearance, 1993-2004.
Program Manager, Materials Science Technician Training Program, MST-DO, 2001 to 2003; Division Strategic Planning: Materials Science & Engineering Council (MSEC) Leadership Team, 2003-2004.
Team Leader, Mechanical Testing Team, MST-6, 1999-2001.
Change of Station, Government Relations (GR): National Academy of Engineering, Washington DC, Herbert Holloman Fellow, 1997-99.
Technical Staff Member, Characterization Team, MST-6, 1995-97.
Post-Doctoral Research Scientist, Dynamic Properties Team, MST-5, 1993-95.
UNM-LA: Program Manager, Instructor, 2001-03. Developed curriculum and taught six materials science courses in the Materials Science Technology Certificate Degree program.
Institut National Polytechnique de Grenoble, Grenoble, France: Post-Doctoral Fellow funded by the French Ministère de l'Education, 1991-92.
Stone & Webster Engineering Corporation, Materials Engineer St. Francisville, LA, River Bend Nuclear Plant Construction Site, 1982-84.
HONORS and AWARDS
2006-07 UNM School of Law's Helen S. Carter prize for Outstanding Legal Writing
ABA/BNA Award for Excellence in the Study of Intellectual Property Law, UNM School of Law, May 2007
Dean's Award for Significant Contribution to the Law School Community, UNM School of Law, May 2007
Women in STEM Pioneer Award for Engineering, The Ohio State University: Recipient, May 2007
Woman on the Move Award, Rio Grande Chapter YWCA: Recipient, 2004
"Ten Who Made a Difference in northern New Mexico" award, Santa Fe New Mexican newspaper, November 2002
Distinguished Alumnus Award, The Ohio State University Department of Materials Science and Engineering, 2002
NM Governor's Award for NM Outstanding Women: Recipient, 1996, 2000, 2003
City of Columbus, Ohio Mayor's Award for Outstanding Volunteer, 1982
Professional Activities- Law
State Bar of NM IP Practice Section, Board Member 2008 to present.
American Bar Association Student Law Division, 15th Circuit Lt. Governor for Legislative and Governmental Advocacy, May 2006-07.
UNM SoL OWLS (Older Wiser Law Students): member 2004-05, President, 2005-06 and 2006-07.
NM State Bar, Women in the Legal Profession Committee member 2005-present
NM Hispanic Bar Association member, 2005.
IP Matters Student Organization, UNM SoL, VP, 2005-06; President 2006-07.
Phi Delta Phi, Sosa Inn member 2006-present, Magister, 2006-07
UNM SoL 2L Rep to the Grad & Professional Student Association, 2004-2006.
Admissions

State Bar of New Mexico

US Registered Patent Attorney #65,748